With great success at the Sea Japan Exhibition, RMS presented its developments to the visitors.
Network

Founded in 1993, RMS Group now has 7 offices in China, and 2 oveseas offices in Korea and Singapore.

Service Range

RMS now is able to provide "One-Stop" Marine & Offshore service as following: Stores, Provisions, Spare Parts & Equipment, Safety, Engineering, Offshore & Cruise, General Shipping Agency, Logistics and Transit.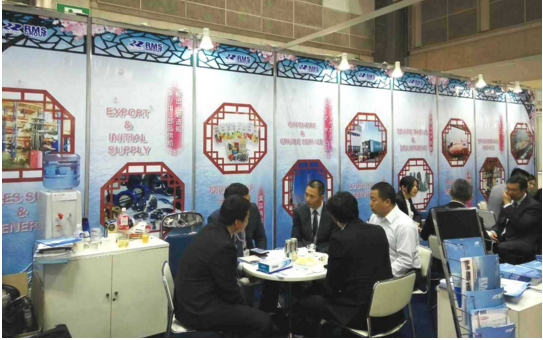 Professional Team

Our professional marketing team consist of the management, customer center and service specialists who dare to dream yet to keep their feet on the ground.