RMS has been authorized by SunRui to sell ballast water treatment system commissioning and provide after-sales service.

USCG TYPE APPROVAL-SunRui
SunRui Marine Environment Engineering Co., Ltd is a wholly owned subsidiary Company of China Shipbuilding Industry Company (CSIC) and is becoming the leader of the field of marine environment engineering. As the main product of SunRui, BalClorTM ballast water treatment system is a high-quality product with high market share and continuous orders.
Performance Chart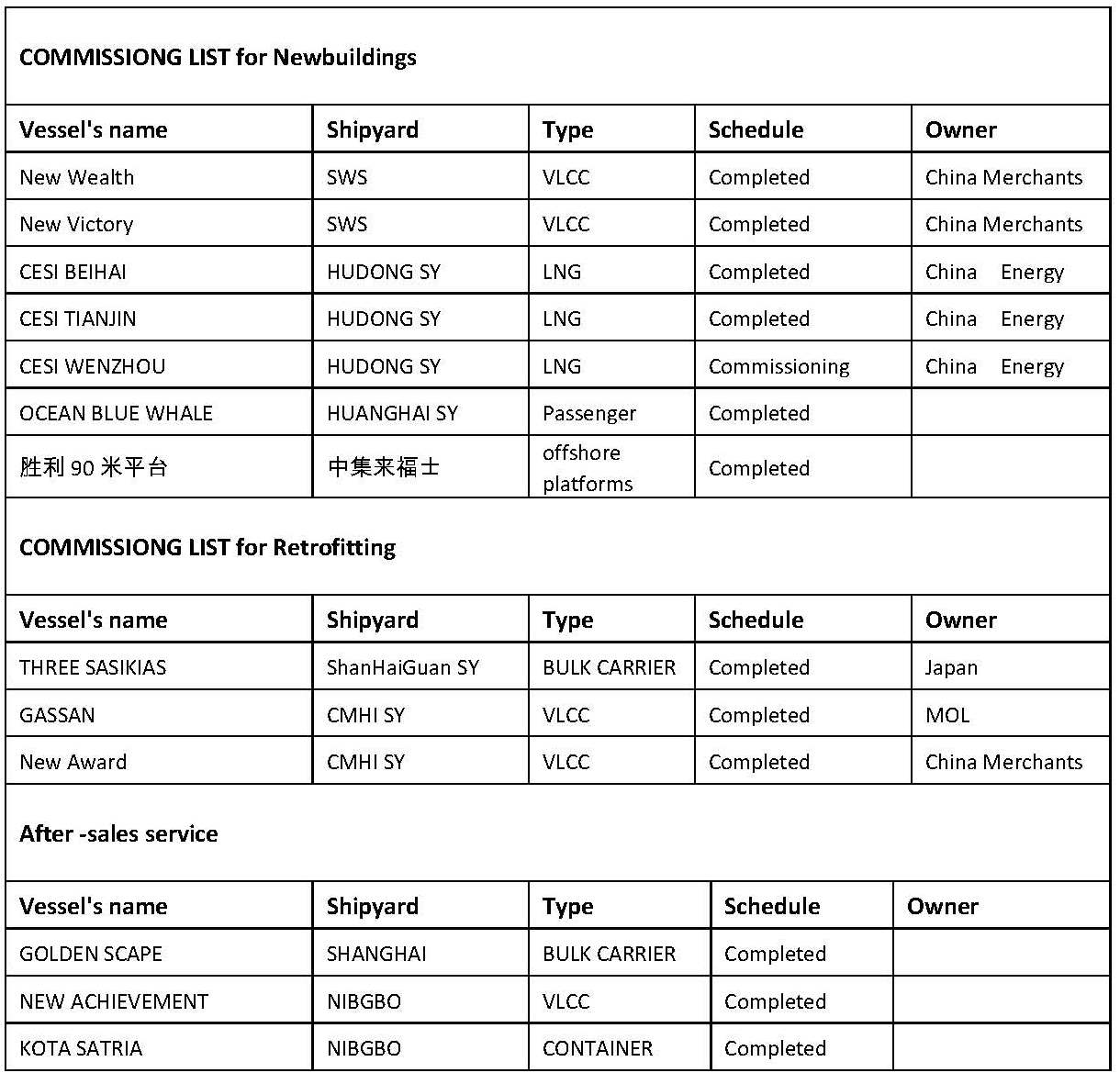 The above superior performance was achieved due to the following points:

l Professional engineer team trained and authorized by SunRui
l Rich experience of BWTS commissioning and after- sales service projects
l For instance, RMS has been recognized and highly praised by MOL shipping company in the process of commissioning for BWTS retrofitting of M.V GASSAN at CMHI ship yard.




Contact: Justin
Tel:+86 21-20822836
Mob:+86 13917237174
Mail: project@rmsmarineservice.com