Case details
Vessel Name: GULF HUWAYLAT
Type: Tanker
Period: December 2018
Location: Shanghai & Zhoushan
Service: One-stop customs clearance and shipment service for scrubber, as the scrubber couldn't go with land transport for it's too wide and high with the size of L6.8*H6*W6.7 meter.
Feedback

It took only 5 working days for RMS to complete all work utilizing all resources with seamlessly coordination with shipowner, Norwegian scrubber maker, Shanghai Bulk Carrier Terminal, Shanghai Customs, Zhoushan Customs, Zhoushan Bonded Warehouse and Zhoushan Shipyard, saving shipowner's time and cost on dock repair to the maximum extent.
RMS global logistics solution

RMS is dedicated to door to deck shipments from suppliers until delivery on board to support all our precious clients by
●taking advantage of RMS's well-established 14 offices worldwide
●teaming up with 50+logistics 3PL cooperative partners
●24hr*365 available for our customers
●Strong supplying ability covering numerous ports/anchorages/shipyards
●LNG port supplying knowledge and chemicals/paints supplying capability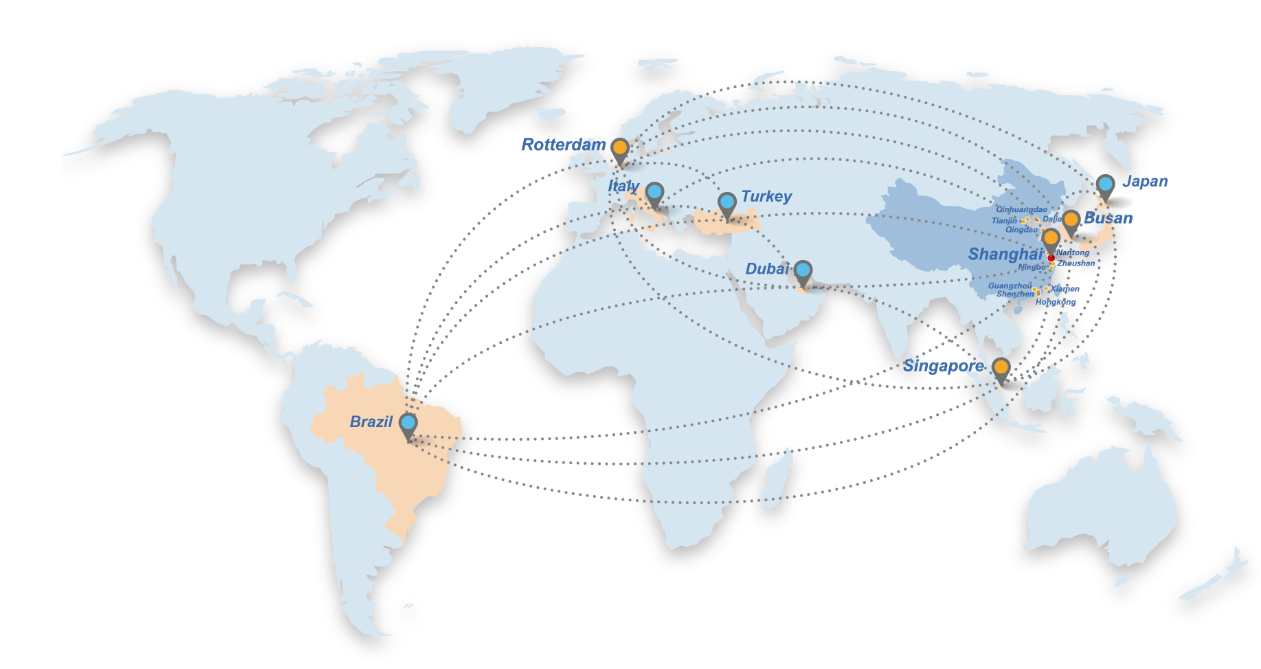 Taking this case for example, RMS holistic logistic advantages could be seen as below??:
a. RMS took care of all with one-stop service, saving the shipowner from the trouble of liaison across different entities.
b. Competitive price, saving cost for the shipowner.
c. High quality service. RMS offered the whole tracking status as soon as receiving the bill of lading, and kept shipwoner daily posted after the scrubber arriving at the port, in the convenience of shipowner's dock repair arrangement in advance.
Pictures